README.md
Readability Addon for FreshRSS
Using Readability or Mercury this addon fetches article content from any feed.
Usage
Configure the hosts in the configuration section of the extension according to your config.
In the following example the Readability host is configured according to the docker-compose.yml from this repo: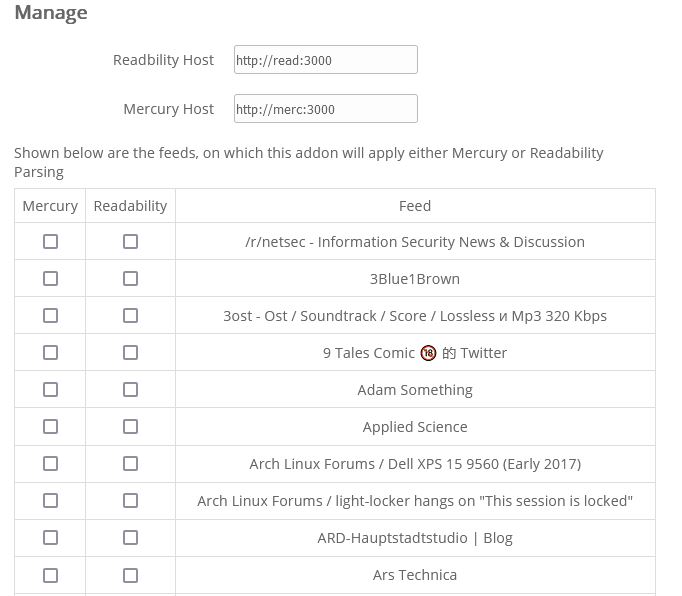 If both options are ticked, the Readability parser will be used.